1. Download the 3CX App
From your cell phone's app store, search and download the 3CX mobile app. It is available in Android and iOS.
IOS Link : https://apps.apple.com/us/app/3cx/id992045982 
Andriod Link : https://play.google.com/store/apps/details?id=com.tcx.sipphone14&hl=en
2. Open your "3CX Welcome Email" 
If you have not received a welcome email, please have a look in your "Spam" or "Junk" folder. Alternatively, reach out to us at support@westerncloud.co.za for additional assistance.
Here are a few alternative methods to getting your QR code.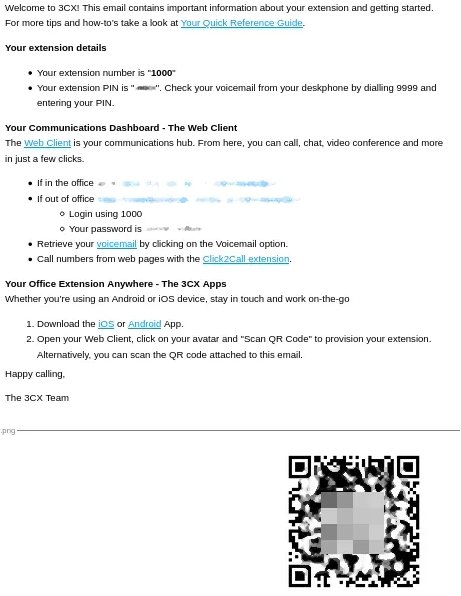 3. Scan the QR Code
Open the 3CX app, if any permission requests pop-up, please select the allow option. It should automatically ask you to scan a QR code. If it does not, hit the 3 bars in the top left and click on the "Scan QR Code" button.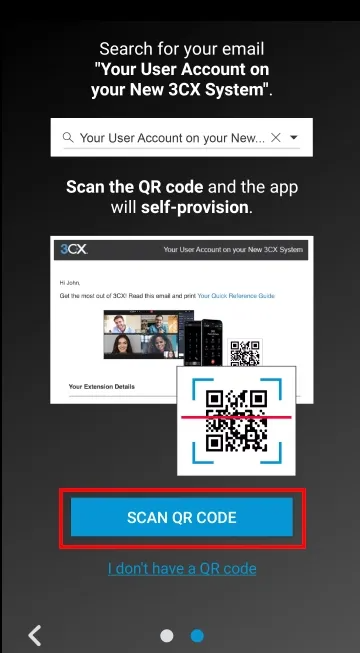 From the 3CX welcome email, scan the QR code.